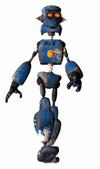 Here are the old standbys . . .
The horror movies!
From Dracula (1931) to
Mark of the Vampire (1935) to
The Return of the Vampire (1944) . . . .
And a science fiction gem here and there . . . .
If it ain't here now . . .
just give Maven time!
Here is one survey of horror movies based on supposedly true stories that Maven came across.
Maven worked in a bookstore when the book about the Amityville Horror came out. . . . Maven said it then and says it now: Whether it's true or not . . . it's a heck of a story!
Have fun reading them and agreeing . . . or not!
GOOD NEWS FOR CARLA LAEMMLE!
Ms. Laemmle was the lady speaking the words in the coach scene with Dwight Frye at the beginning of Bela Lagosi's Dracula in 1931.
Her upcoming 101th birthday is coming up!
Let's have some rousing cheers
for La Belle Laemmle!
In case you need music to be scared with . . .
here's the theme to the 1959 The Blob!
Maven has found the beginning of Vampira's
television show from the fifties . . . a mustsee!
What is the difference between horror movies and sciece fiction films?! Good question!
You can have horror in a Dracula (1931) without science fiction . . . or Frankenstein (1931), with all the bells, whistles, a horrible monster and Tesla coils . . . or one of the nifty fifty monster movies like The Beast From 20,000 (1953) - which could have been a cousin of present day creatures like the Loch Ness Monster!
Maven is too busy enjoying them to care what's which so she has put them together . . . . First check out what's available in this section with more articles below that include . . . .
Here are Maven's tributes to the First Ladies of horror . . .
revised, yes, but still worth reading!
First Lady of the Scream Queens
And some great horror/science fiction movie trailers! Some are truly astounding . . . !
"The Astounding She Monster"
"Beginning of the End"
"The Black Scorpion"
"The Colossus of New York"
"The Cosmic Monster"
with Forest Tucker
"The Giant Gila Monster"
"Terror From the Year 5,000"
Retrovision not only lists lots of interesting movies of
various genres but covers decades of movies.
Definitely worth checking out.
How many old horror movies have you seen from Universal Studio?! Lots, if you're anything like Maven! Think you could recognized their back lot?! Check these photographs out to see!
Maven has added a new page for Professor Wes Davis, who has been kind enough in the past to grant Maven an interview:
HORROR - SCI FI: Wes Davis
. One of the films represented in his exhibition at Seton Art Gallery is The Astounding She-Monster (1957) with Robert Clarke. Clarke is also featured in Maven's interview
BELA LUGOSI: Hollywood's Dracula - An Interview with Gary Rhodes and Art Greenhaw
And check out these goodies!
AMC Introduction - The Mummy's Hand
Dr. Jekyll and Mr. Hyde Quickie Quiz
Jack Pierce and His Werewolf Makeup
The Munster Mansion . . . in Texas!
What is a Zombie? From "The Ghost Breakers" with Bob Hope
Nosferatu (1922)
Maven was rooting around her files and came across these links for Nosferatu, Eine Symphonie Des Grauens (the 1922 German version of Bram Stoker's Dracula [1897]).
The first two are links to the complete movie on the internet:
PHANTOM OF THE OPERA


Phantom of the Opera (1925) - Lon Chaney, Sr.'s classic tale from the French novel . . . and what a novel actor he was!
Waxworks (1924) with Conrad Veidt (1/9):