For starters . . . Maven wants to celebrate animals in the Charlie Chan Series: Maven has her own version of The Chinese Cat. And we mustn't forget . . . .
Puzzums of "Charie Chan's Secret"

In the Charlie Chan Movie of the Same Name
"Puzzums" who appeared in Maven's favorite Chan movie, Charlie Chan's Secret, for starters, and even helped Charlie solve a case in Charlie Chan's Chance!!
Puzzums was quite the cat-around-town even being photopraphed with that French import, Maurice Chevalier. . . . You'll have to google for Puzzums since the picture just does not want to be uploaded here!
The Chinese Cat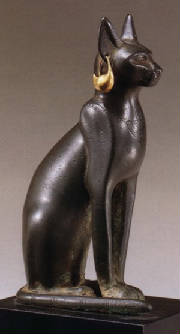 Of the Charlie Chan Movie of the Same Name
. . . . . . . . . .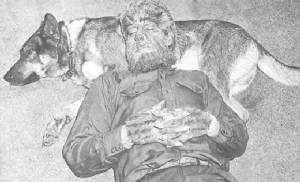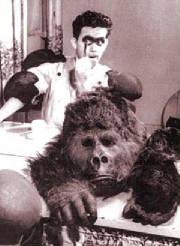 Maven can - and will! - argue that playing an animal in movies is at least a sub-division of make up artists. All those funky-looking gorillas in our beloved old movies were - Surprise! Surprise! Surprise! - played by men in . . . shall we say "hirsute drag"?! One such actor/stunt double was Charles Gemora (at left). You can find more about him and going ape at http://gammillustrations.bizland.com/monsterkid1/id2.html.